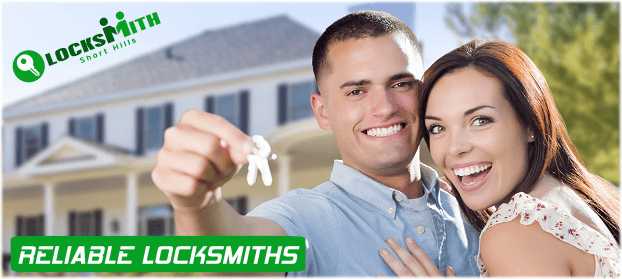 If you just moved into a new house, apartment or office, it's a great idea to call a locksmith who can rekey locks on a short notice in the Short Hills, NJ area! Lucky for you, we've been rekeying locks for almost a decade, helping the residents and business owners of Short Hills to secure their properties at the most affordable price in the market. So don't settle for amateur rekey service providers. Instead, call us now and get your locks rekeyed by our security experts at fairly cheap rates! (973) 557-4866.
We Can Rekey Any Lock!
With today's technology, each and every one of our team members can rekey any type of lock or deadbolt available for sale at Home Depot or Amazon. We invested in state-of-the-art rekeying tools, allowing our technicians in Short Hills, NJ to rekey locks on house doors rapidly, therefore, the price would be lower! But our residential services is only the tip of the iceberg.. We're mostly known among business owners as the company to call when you want to rekey commercial locks that no one else can!
Serving Short Hills, NJ Surrounding Areas
Over the last years we expanded our mobile activity. Nowadays, our lock rekey specialists can operate within a 30 mile radius of our office in Short Hills, New Jersey. That means our neighbors can enjoy the same rekey services a local tenant do! You can call us now, schedule an appointment and have a technician be on his way to your address, no matter where you are located on the Essex County map.
Should You Replace or Rekey Locks?
Rekeying your locks is the best way to make sure no one has a key to your property besides you! In addition, when you decide to rekey a lock instead of replacing it completely, you can save a lot of money on the actual hardware. Usually, the price if a huge factor when looking for a locksmith. That is why we always recommend this option for your consideration. So the next time you need to rekey locks at your house or business in Short Hills, NJ surroundings, give us a call. (973) 557-4866.